Welcome to the latest installment of Doom and Doomer, where Jim Doom and I take a back-and-forth look at comic book movies.
Today we discuss Man of Steel, which most of you probably saw awhile ago. To explain: We live on opposite sides of the globe, so it's difficult to find times where we're both awake and not busy with other things. But we finally did it! Enjoy.
DOOM DELUISE: So Man of Steel came out a couple of months ago. Its success in its first weekend led to all of the key players almost immediately signing on to do a sequel, and, in the subsequent time, we've learned a lot about where they're headed with this franchise.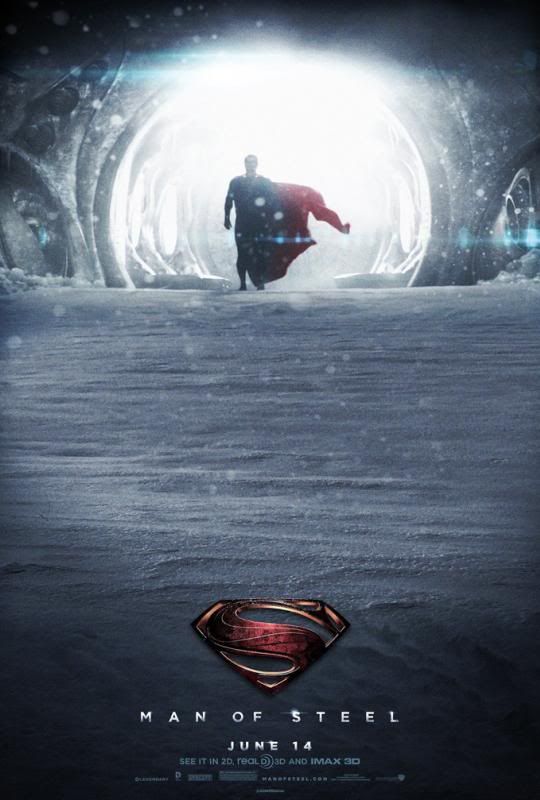 The main question, though, is whether or not that direction will be any good, and in order to figure that out, all we have to go on is the quality of Man of Steel.
Based on Man of Steel, how confident are you in the much-hyped Superman/Batman team-up movie?
JIM DOOM: Well, it's funny you ask it that way, because I think Man of Steel was truly terrible in almost every way, but I don't know if it necessarily makes me any less interested in the sequel.
I shared my thoughts on the Ben Affleck casting in the comments of Fin Fang Doom's post, and the basic idea there was that by casting such a well-known name, Affleck has the potential to overshadow the character.
But I also think that he has matured enough as a film presence that I could see him maybe not wanting to be in a movie as bad as Man of Steel was.
I was also under the initial impression that they were going straight from Man of Steel to Justice League, so I'm somewhat relieved that they're going in these relative baby steps.
DOOM DELUISE: Yeah, it's interesting how everybody online is reacting to this news as if they just cast Reindeer Games Ben Affleck. He's changed a lot in the past few years.
Unfortunately, whether his performance is great or not, I don't see how he can do THAT much to make this series any better or worse than it already is. As far as I'm concerned, as long as they have David S. Goyer writing it and Zack Snyder directing it, we're in for nothing but absolute crap. Like Man of Steel.
JIM DOOM: So let's talk about what made Man of Steel such crap. (more…)