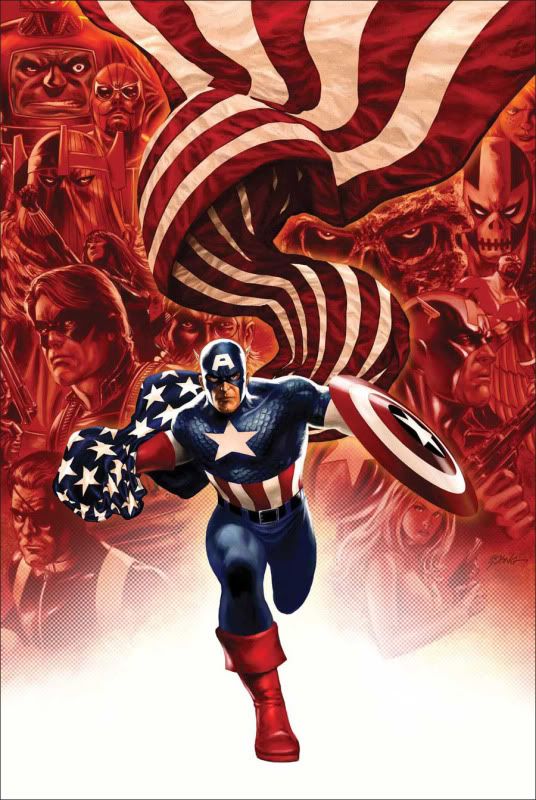 Captain America sucks.
It's true. He's a boring character from a bygone era. If he were in the DC Universe, he'd be a member of the Justice Society, pushed to the fringe where he belongs, a reminder of where superheroes came from but not much good for anything else. He punched Hitler on the jaw once, and not much has happened with him ever since.
At least, that's what I'd be saying if it weren't for Ed Brubaker and the past eight years of stellar Captain America storytelling. Not only did he take a tired character, dust him off, and make him a vital, central member of today's Marvel Universe, but he also brought back Bucky, the plucky boy sidekick of Captain America from the 1940s and 50s.
And he made him awesome! (more…)