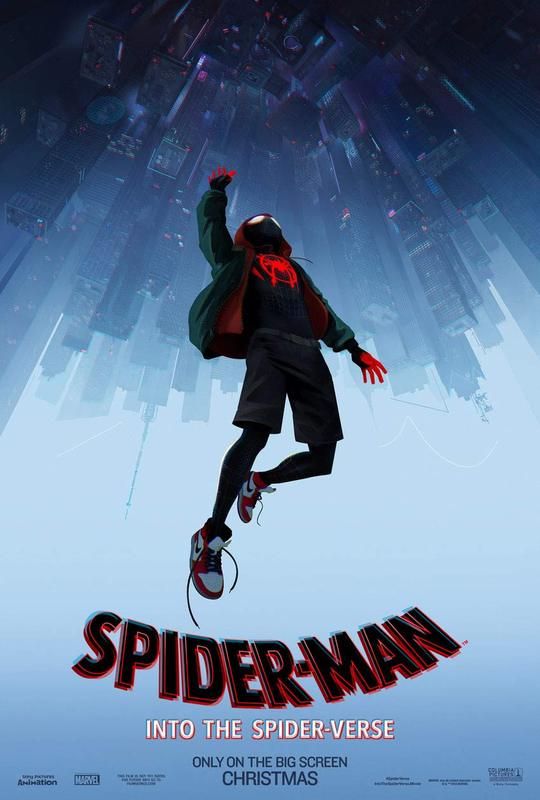 DOOM DELUISE: Hello, and welcome to the latest installment of Doom & Doomer, where Jim Doom and I sit down for a back-and-forth conversation about the latest superhero movie releases of the day.
Today, we're here to discuss Bumblebee and Spider-Man: Into the Spider-Verse, but before we get to that, let's check in with Jim and see how he's doing. Hi, Jim!
JIM DOOM: Hey hey hey. Let's do this!
You know what today is the anniversary of?
DOOM DELUISE: Nope, what?
JIM DOOM: When we went to see The Spirit together.
Not to spoil the ending of this, but I liked these movies better.
DOOM DELUISE: Damn. Superhero movies have come a long way since then.
What year was that?
JIM DOOM: 2009. On the 10th anniversary of seeing that movie, we're back!
DOOM DELUISE: Whoa! That's crazy. Ten years ago, I was unemployed and going to see terrible movies with every bit of free time that I had.
Whoa! Nothing has changed! I'm unemployed again, and still seeing terrible movies all the time!
JIM DOOM: Is that a segue into what we're here to talk about?
DOOM DELUISE: Yes, except for the fact that the movies we're here to talk about were actually pretty fun (unless you want to talk about Aquaman, too).
JIM DOOM: I haven't seen Aquaman yet, so let's keep it to Spider-Man and Bumblebee.
We can give Aquaman its own review another day.
Although today at the comics shop, the lady at the register pointed to Aquaman on the cover of one of the comics I bought, and was like "Have you seen Aquaman yet?" I said no, I haven't. She said "It's really fun!" I asked "Is it good?" And she paused for a long time, and then replied "I think I'll just stick with saying it's really fun."
So between Bumblebee and Spider-Man, where would you like to start? I saw Spider-Man first, so I guess maybe I'd like to vote for starting there, but I could be easily talked out of that. I saw them both the same day so it's not like Bumblebee is all that fresher in my mind.
DOOM DELUISE: I saw Spider-Man a couple of days before Bumblebee, so I'm happy to start there.
JIM DOOM: I'll start. I thought this was one of the best superhero movies ever. When we left the theater, I said "I can't think of a single nit to pick!" Since that time, I've thought of one, but I thought it was fantastic. That's my headline review. What about you? (more…)