A while back, I reviewed Exit Wounds, a great indie book about a young man with emotional problems trying to get a handle on life as he searched for his possibly deceased father.
About the same time (I'm a bit delayed here), I got a review copy of Shortcomings (Drawn & Quarterly, $19.95), by the well regarded illustrator Adrian Tomine. Strangely enough, it's also about a young man with emotional problems trying to get a handle on his life.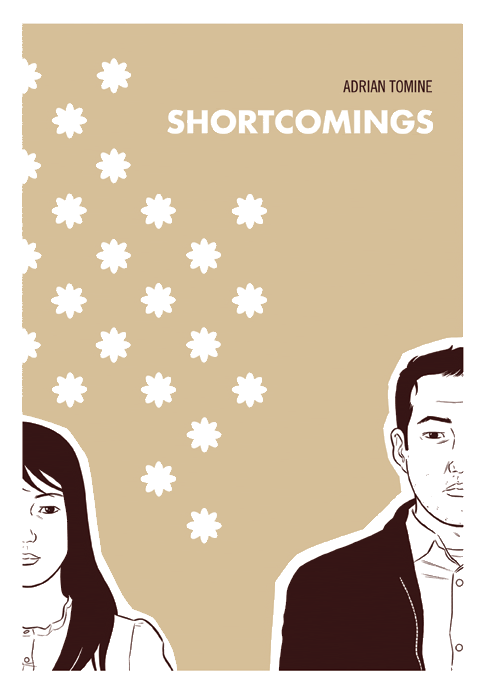 Notice the difference in those descriptions, though. Exit Wounds had the drama of the missing father to power the poignant plot (alliteration!) along. Shortcomings lives up, or rather down, to its title by suffering from a severe case of the Indie Comics Problem. In other words, we get lots of conversations, lots of moping, lots of depressing slices of life. Just nothing resembling a plot.
This book, and the many like it that come out every year, seem to delight in not having a plot, as if such a "false" structuring is far from real and far from worthwhile art. Maybe those predisposed to such thinking will like this book, but anyone (and I'm speaking of the vast majority of humanity here) who understands that people view the world through stories will be bored out of their minds by this book. Thankfully, it's at least not very long.
Grading Shortcomings on art alone, I'd give it a B+. But everything else sinks the ship, so the overall grade is a D-.