I forgot to do this column for the past 80-some weeks so let's get back in the swing of things, shall we?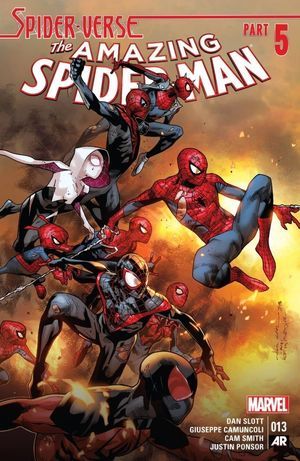 Speaking of swinging, that reminds me of The Amazing Spider-Man #13, part 5 of Spider-Verse.
I cannot tell you the last time I thought a crossover was this much fun. I think on paper, this is probably everything I would hate about crossovers. A lot of the action happens in other series, and there are a lot of other series in which that action is happening, meaning if you want the whole story, you have to buy a lot of other books. There are ridiculous characters, such as a spider-pig and a 1960s Spider-Man, and one that appears to be newspaper Spider-Man, presented in all their absurd glory, and often presented for laughs. Much of the storyline is little more than let's fight, flee, argue, repeat.
But my goodness, it is flawlessly executed — story and art — and incredibly fun.
(more…)