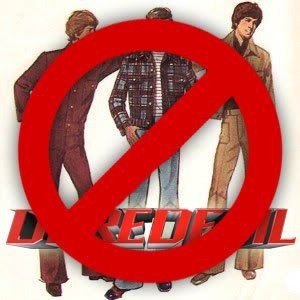 Deadline has reported, and would-be director Joe Carnahan has confirmed (after initially being a little more vague) that the '70s-style take on Daredevil at Fox isn't going to happen. But Carnahan clarified that it wasn't due to a lack of interest or passion at Fox. "DD pitch was tremendous and everyone flipped for it," he said on Twitter, adding that it was an issue of timing, not support.
So if there's a bright side to this, it's that people in a studio setting thought this was an idea with merit, so maybe it's not completely dead — just dead at Fox.
Carnahan released two versions of his "sizzle piece," which 1) were both awesome and 2) require me to retract my statement in the previous post that the 2003 Daredevil was already pretty gritty. There's also a cut of this that Carnahan refers to as the "NC-17″ version, but I actually like the storytelling buildup in the "PG-13″ version a little better.