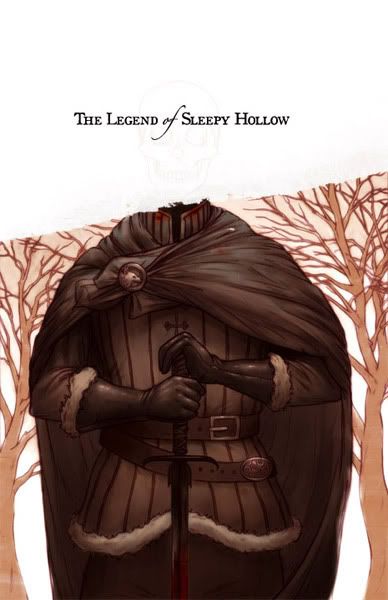 Powerpop Comics founder Hobby Jones has started a blog covering the early days of his new publishing company. In the interest of full disclosure, I do some work for Powerpop, but I'm posting this more as someone who is interested in this type of thing. I had encouraged Hobby to start a blog months ago because I figured there would be more people like me who are interested in watching a new publisher get up and running. The nice words about me are just an added bonus.
One of the fun things about watching the development of the publisher has been seeing the stable of artists come together and the different styles that everyone is bringing to their projects. The latest posts on the Powerpop blog have been drawing attention to a few of them, particularly S.M. Vidaurri and Tim Durning (who has done the art for Powerpop's Legend of Sleepy Hollow adaptation, the cover of which is shown at right).
The blog so far also includes some more general thoughts on comics, particularly some Golden and Silver Age books that inspired Jones as a kid.