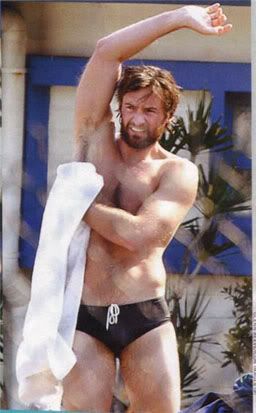 Wolverine. Weapon X. Logan. Sexiest Man Alive. Oscar host?
The big news out of Hollywood the past couple days has been about the Golden Globe nominations, so, today, not to be upstaged, the Academy Awards made a little bit of news of their own.
It was announced a few hours ago that the Oscars are going to be hosted this year by none other than Wolverine, Hugh Jackman.
The news has come as a bit of a surprise, since the host is usually a stand-up comedian or television host, and Jackman has no experience in either field. Instead, he acts, sings, dances, looks dreamy, and probably lifts weights. I mean, he'd have to. He's downright chiseled.
So we'll see how this pans out. It might not be as good as Billy Crystal, but I doubt it could be as bad as David Letterman.
Now, if only they would nominate Batman for Best Actor. Wolverine could give him the award, and we could finally settle that whole Wolverine vs. Batman debate.
Source: Newsarama.