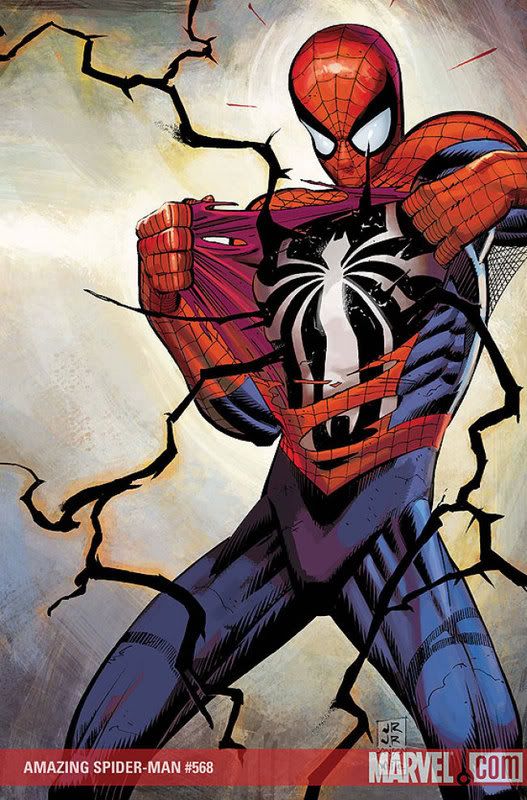 Fin Fang Doom says: "New Ways to Die," Amazing Spider-Man!
While Amazing Spider-Man has been disappointingly good since Brand New Day started at the beginning of the year, the first "major" arc really fell flat for me. With Spider-Man, the Thunderbolts, Anti-Venom and Norman Osborn, there was just way too much going on in a six-issue story. Just like Spider-Man 3, "New Ways to Die" would have been better if they had left everything involving Eddie Brock for a different story.

Another major problem I had with the story is that it was the first major mention of pre-Brand New Day continuity in the title. The history Spider-Man has with Osborn, Venom and Eddie Brock comes from a time when Mary Jane was Spider-Man's wife. It's hard to accept that with MJ out of the picture, nothing significant from that history would be different. It's easy to forget the mistake Marvel made at the end of 2007 when Amazing Spider-Man doesn't mention anything from before that. But that's the only thing I can think of otherwise.
Doom DeLuise says: "Search for a Hero," Robin! (more…)