Jim Doom: Batman Unseen!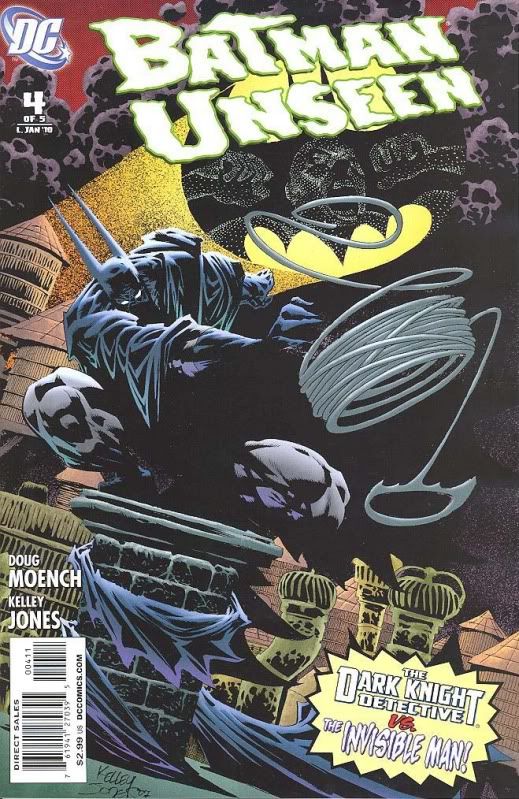 This was an awesome year for miniseries, as you will see in my 18 entries for honorable mention. But this was my favorite. It had some old-school charm, a fun story, a fantastic characterization of frustrated Batman, awesome Kelley Jones art, campy but lovable storytelling experimentation, and a reliable shipping schedule! I highly recommend this whenever it comes out in trade.

Honorable Mentions: Incognito, Batman & Robin (it's only 12 issues, right?), Mysterious the Unfathomable (figured it'd be my #1 until Batman Unseen came along), War of Kings, Pluto (which I love, but thought it might be cheap to rank some manga in just one category).
Doom DeLuise: Justice League: Cry for Justice!
For the past few years, the Justice League has been completely worthless, but, thanks to this mini-series, I finally got my League fix. And James Robinson did it without Superman, Batman, or Wonder Woman!

The basic premise is that, in the wake of Final Crisis, a few members of the League feel that they're not delivering enough justice, that they're tied down by rules and regulations, so in a very right-wing sort of way, they go out to crack some skulls the old fashioned way, with a mean streak and no red-tape tying their hands. Surprisingly, the quite liberal Green Arrow spear-heads this new team.

The art is some of the coolest I've ever seen in my life, and the best part is that this team will be hopping into the regular monthly JLA sometime this year, with Robinson as writer. Can't wait.

Honorable Mention: Superman: World of New Krypton. This is the only Superman book I kept reading through 2009, and I'm glad I did. It's been consistently entertaining, and the ending has me pretty pumped for the upcoming Superman Wars or whatever it's called.
Here were our favorite limited doses from previous years: (more…)