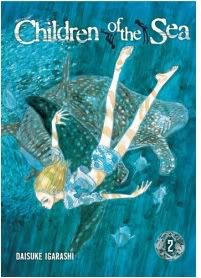 While I have been finding manga that I enjoy, I have still been plagued by the problem of not knowing where to look for quality manga.  From the start I was frustrated that no one could point me in the right direction based on my interest in everything by Naoki Urasawa (Pluto, 20th Century Boys, and Monster).  I was left to just sample as much as I could and sift through that to find books that suite my tastes.  I came to the maddening realization this week that many of the books I have enjoyed the most have been put out by Viz and they all just so happen to fall under the Viz imprint called Signature, which is literally their equivalent of DC's Vertigo line.  I feel stupid for not seeing this sooner and also angry that manga related sites have not made this clearer for people like me.  It is safe to say if you like the Vertigo line from DC you will find books you like from the Signature line at Viz.  It includes titles such as the previously mentioned work of Urasawa and the two books I have recommended here,  Inoue's Vagabond and Real.  There are a number of other books in the line that are all geared towards a more mature audience.  You will not find anything generic like Naruto here.
What finally made me see the light was when I picked up the first volume of Children of the Sea.  I initially avoided it as I did know if it was the lame kind of manga where it might be something like sea creatures spitting water at each other in Dragon Ball battles.  I was relieved to find it was nothing like that at all and not quite like anything I have read.  The book centers around a girl named Ruka who comes across two mysterious boys that were raised by sea animals and have similar abilities to dolphins and other sea mammals.  As she gets to the know the two a greater mystery presents itself as something strange is happening in the sea and Ruka and the two boys are drawn to it.  While the story is very interesting what really hooked me with this work is the art.  Daisuke Igarashi is a talented technical artist but he really shines with his panel layouts and pacing.  He has this amazing ability to create the awe and wonder of the sea all through a nice rhythmic use of panels and splash pages.
While I certainly recommend picking up this book, you can sample it for yourself  as Viz has put together a very handy website to serilize some of the manga from their Signature line on their SigIKKI website.  You can read the first chapters of Volume 1 and 2 of Childrean of the Sea.  They are currently serializing the chapters that will make up Volume 3, so you will be able to read that for free before the print volume is put out.  That a very smart move by Viz to do this, using the digital to print formula like Freak Angels and other digital comics.  One nice surprise about the SigIKKI site is that it has the best flash based comics reader I have ever come across.  I tend to hate flash based readers, like the cruddy one used by Zuda,  as they are usually unreliable but Viz has something that works perfectly every time while also providing the best possible use of space for displaying the pages.  I actually found the digital versions to be far superior to the print version.  With manga you have to deal with a smaller sized format and lower quality paper in the print format.  It doesn't look bad in print but on a computer screen you get a rich balance of black and white, and you can better appreciate the art with it being a larger size.  I hope Viz creates some sort of digital subscription version with all their manga from the Signature line on their site as I would prefer to read manga this way.