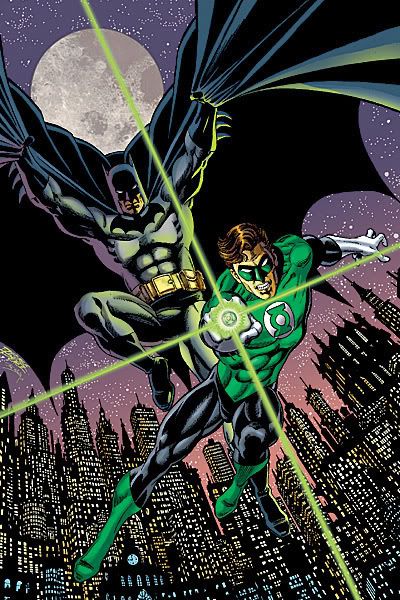 It's Book of Doom time! We buy it, we read it, we review it. You might buy it. You can read it. Saturday, you read what we said about it. This week, it's the relaunch of The Brave and the Bold.
Written by Mark Waid; Art by George Perez and Bob Wiacek; Covers by Perez
The greatest team-up title of all time is back! A proud DC tradition is restored as writer Mark Waid (52, SUPERGIRL AND THE LEGION OF SUPER-HEROES) and legendary artists George Pérez (THE NEW TEEN TITANS, CRISIS ON INFINITE EARTHS) and Bob Wiacek (ORION) put Batman and Green Lantern on the trail of what could be the greatest weapon in the DCU!
The trail leads to Ventura, the gambling planet; wanna bet what'll happen if they don't get their hands on the weapon?
This issue will feature two covers by George Perez, Cover A spotlights Batman; Cover B spotlights Green Lantern!